Dennis Kapatos
NASA
Engineer and CAD/CAE Administrator
Dennis Kapatos is a mechanical engineer and CAD/CAE administrator with SGT Inc supporting the Engineering Services Contract at NASA's Kennedy Space Center. Originally from Buffalo, Dennis now lives in Florida and has worked at KSC for 9 years including under the Constellation and Space Launch System (SLS) programs. During this time, he has: designed ground support equipment and launch systems, hosted weekly Creo user groups, developed standards and practices for NASA, and served as a member of PTC's technical committees.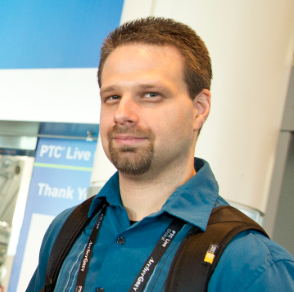 Steven LaPha Jr.
NASA KSC - ESC
CAD/PLM Administrator
Admin of PTC products for 10 years supporting NASA Kennedy Space Center. Multi-year presenter. Have a Masters in Industrial Systems Engineering, and Bachelor's in Computer and Electrical Engineering.